San Antonio
Motorcycle Insurance
Covering all Makes
& Models of Motorcycles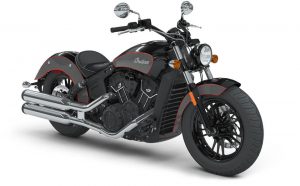 Owning a motorcycle can be exhilarating and the sense of freedom from the open road is indescribable. Whether is it a two, three, or four-wheeled power unit, we have you covered.
Often times, motorcycle insurance may be overlooked at the time a motorcycle is purchased. At Almendariz Insurance, we feel it is important to keep in close contact with our clients to have a feel of their direction in life. It is important to have a solid overview of the cost to purchase the motorcycle as well as maintain the insurance.
Our Job is to Guide Clients
to a Safe Conclusion
Our goal is to offer you and your family a storehouse of options for your motorcycle insurance. Call today at (210) 301-1640 so we can review your needs, risks, and tolerance and put you in the right policy that makes your life simpler.
About Almendariz Motorcycle Insurance Division
Serving Greater San Antonio families since 2007, Almendariz Insurance is a local family-owned business. As an agent, Fernando Almendariz recognized the need for independence and freedom to offer different carriers.
By having a working knowledge of motorcycle insurance, we understand that it can benefit your needs. Not all insurance companies are created alike, and by weighing the benefits of a particular plan we can then determine the best approach. Some are surprised to learn that their current carrier can insure a motorcycle and the ease of doing so makes the process simple.
Most of our carriers want to insure "toys" and offer bundle-discounts to encourage retention. Offering our clients various options can only benefit them and their needs. That's why Almendariz maintains active relationships with multiple reputable and well-rated insurance carriers. Because at the end of the day, it's all about you. Call today at (210) 301-1640 and put us to work for you.
Ask the Right Questions
How much insurance do I need?
Can I insure a custom bike?
Does my auto insurance cover my motorcycle?
Does my homeowners insurance cover my motorcycle?
Safeco Quote?
We evaluate your information with several underwriters, like Safeco. Use the form below if you'd like a DIY quote now.
How much insurance will I need?
Like the property it insures, motorcycle insurance comes in all shapes and sizes. If one is not careful they may find themselves with a policy that is inadequate. The cost is correlated with the value of the motorcycle. As such the cost may change year-to-year.
Motorcycles are their own category and many owners do not understand that homeowners insurance does not insure them, nor does their auto policy.
Our responsibility is to educate our clients to properly insure themselves to avoid situations that leave them empty-handed from a loss. Just like driving a vehicle on the road, we encourage safe driving on all sorts of terrain both paved or unpaved.
Keep up with change
Periodic reviews are necessary. No matter what kind of motorcycle you ride, it is good to understand options for motorcycle insurance.
Even though many believe cheaper is better, there have been instances where cheaper was costly because the policy did not cover a claim. Having a working knowledge leads to an informed decision instead of a costly one. We are here to guide and explain what does and does not work for you.
Call today at (210) 301-1640 and put us to work getting the best deal for you.