How A Life Insurance Policy Brings Peace Of Mind
Our Preparation
The topic of death can cause an uneasiness that some try to avoid. Many are ill-prepared, have no life insurance policy in place, and are simply unable to handle a financial crisis. It can stir up emotions that are overwhelming and difficult to manage because it implies the possibility of disrupting their household.
As challenging as it may be, leaving things to chance opens the door to an unpredictable outcome. Whereas it is important to confront the idea of losing a loved one so that a plan can take shape. We are all faced with the truth that our life will eventually come to an end. We cannot predict when and how, but without a shadow of a doubt we know it will happen.
Our Responsibilities

As we get older, our needs, wants, and lifestyle can change. So can our responsibilities. A young family with grade-school children may have a set of needs that differs from a retired couple. Perhaps that young family has a mortgage and a desire for their child(ren) to pursue a higher education. Whereas, those retirees may no longer have a mortgage, but embrace being grandparents and share a desire on leaving a financial benefit to their grandchild(ren).
A life insurance policy can play a role for either of those stories. It can be used as a tool to protect the young family for a designated period of time, and serve as a means to counteract the mortgage or offset particular loans. Assuming the loan amounts decrease over time, there will be more of a death benefit left over to the surviving spouse. Either way, the objective is for the family not to worry about finances due to an untimely death.
As for the grandparents in our story, a life insurance policy can be used as a gifting vehicle for their grandchild(ren). The death benefit is tax free and can be used for their grandchildren's schooling or give them a head start in buying a home. Or, perhaps they may want to focus on one another's needs should either of them perish.
How  A Life Insurance Policy Helps
Even though all life insurance policies have a death benefit, some have the ability to build a cash-value over time. It is very possible to use that life policy as a retirement supplement while still offer a tax-free death benefit. Better yet, many policies have a built-in feature for assisted daily living either terminal or chronic illness conditions, should that be another area of concern.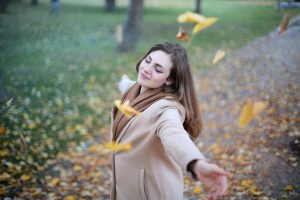 It becomes apparently clear, there are many uses when it comes to life insurance. That is why we take our job seriously. The importance of understanding your needs cannot be stressed enough because until we outline the issues that matter to you, can we introduce solutions? Identifying matters of the heart and uncovering areas of concern can flow together toward a common goal. Instead of letting them work independently of one another. Like a net, we want to catch all areas of concern so that we can introduce options that bring a peace of mind. We want to know your story and shoulder the burden of taking care of your family.
Our goal is to assess your budget and maximize benefits that work in your favor. Establishing a budget and determining what the benefit amount should be are part of us working for you. Because our success means your gain. Together, we walk down the road to answer the question of what will be left behind: peace or chaos. Our process will consider the things you hold dear and determine a way to protect them. By empowering our clients of the many uses of life insurance, their fear of death fades away.